L.P. Cline Gallery Spotlight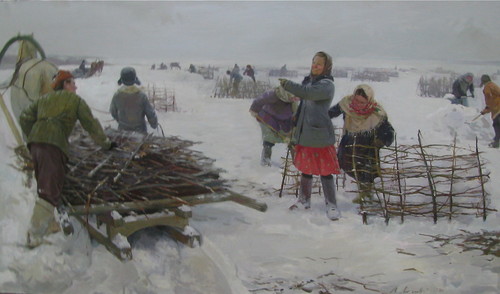 "Snow Cages"
Evgeniy Kostryukov was born April 6, 1984, in the city of Voronezh, Russia.

Evgeniy graduated from the Voronezh Art School in 2004.

In 2006, Evgeniy was the winner of the "Young Talents of Russia" in art.

In 2010, Evgeniy graduated from the Voronezh State Academy of Fine Arts."

Member of the "Union of Artists"

Professor and Teacher of Fine Art at the Voronezh Academy of Fine Arts since 2010.


Member of local, regional, and National Exhibitions.

2005: An exhibition devoted to the 100th anniversary of Mikhail Sholokhov, Rostov-On-Don.

"Revival", Belgorod, 2005

National Exhibition of Young Artists, Central House of Artists, Moscow, 2007.

Exhibition, Regional Art Exhibition, Yaroslav, 2008.

Exhibition, "Youth-Russia", Saratov, 2008

Exhibition, "The Image of The Motherland", Kursk, 2012

Creative Director, Russian Realistic School of Painting.
Also see: