Vladimir Mikhailov
Born in 1910 in Nizhni-Novgorod. He studied at the Moscow Polygraphic Institute from 1932-1939.
He began exhibiting in the mid 1930's. Vladimir taught at the Frunze Art College from 1939-1949.
He died in 1981 in Frunze.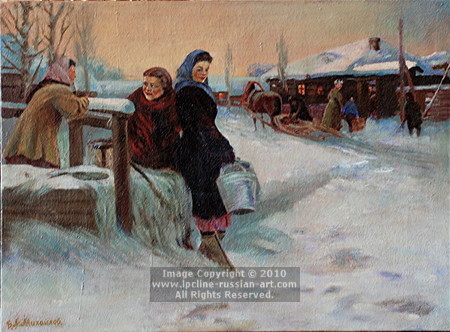 "Winter At The Well"
Date: 1943
Size: 29.3" x 21.25"
Oil on Canvas
Please contact our Gallery for additional
information about this artist.