L.P. Cline Gallery Spotlight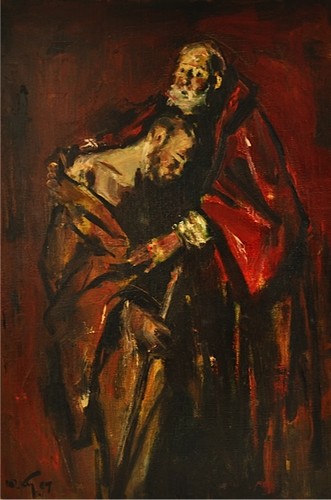 "The Prodigal"
Yuri Kalyuta - Юрий Калюта


Born 1957 in Krivoi Rog Russia

Graduated from the Odessa State Art School named after M.B. Grekov in 1977.
Graduated from the I.E. Repin State Academic Institute of Arts, Sculpture and Architecture in 1989.
From 1989 till 1991 postgraduate studies at the creative studio of painting of the Russian Academy of Arts, headed by professor A.A. Mylnikov.
Since 1991 - member of Russian Union of Artists
Since 1998 member of the teaching staff of the painting department of the I.E. Repin Institute.

On June 13, 2017 a commemorative exhibition of the distinguished Russian artist, Professor, Yuri V.
Kalyuta, opened in the Italian Halls of the Repin Institute, St. Petersburg, Russia.
Also see: